In life, many of us are totally at ease and comfortable talking to our family and friends about many topics. However, for whatever reason, there are certain subjects that we're either reluctant or feel uneasy to discuss openly – typically they are love and relationships, politics, religion and money … call them the "taboo topics".
Add another taboo topic to the list. That is the topic of ageing. As we age and reach our elderly years, asking for some help to do things to make life easier can be really hard to bring up in conversation.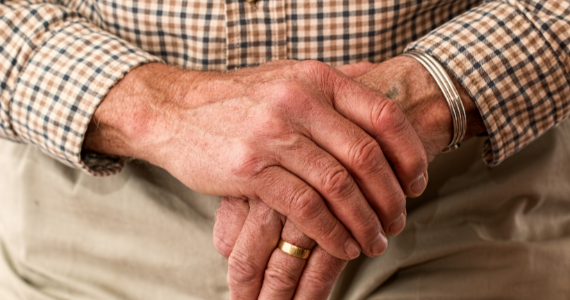 When families get together, there are things we just notice but we're reluctant to say anything. We notice that Dad might be starting to forget things or Mum is having difficulty getting out of her chair and seems a bit uneasy on her feet. Any attempt to say something is usually met either in silence or the words "I'm okay, just getting older" are uttered.
And for many families that's where things are left.
Then there's a crisis…
Families are then drawn together when there's been a crisis such as a fall or a hospital admission. Then discussions and decisions are usually being made under high stress and emotion in hospital hallways and carparks. This is not an optimal starting point.
Making decisions and what's the trade-off…
Like other life decisions, when it comes to ageing decisions, some are relatively simple to make with minimal consequences, whilst others can be very difficult.  When making decisions, there are usually "trade-offs" to be considered.
The impact of these trade-offs usually increases as the importance of the decision increases. Therefore, to make the best possible decision, it's important to consider as many options as humanly possible.
So what needs to be thought about…
When it comes to ageing and getting some help there are usually many options to consider and everyone is different. For instance, when getting some help in the home, exactly what help is required and possible now and into the future, who will provide the help and at what cost? If moving into an aged care facility, what care will be required, where will the new home be, what to do with the family home, and how to pay for this are all decisions that need to be made and there are usually many options to consider.
So how do families identify these options and make appropriate decisions?
Where do you start? What questions do you ask and who to?  Are the answers you get back in your best interest … or someone else's? What needs to be done and when? What happens if there's a problem?
How Family Aged Care Advocates fit in…
If you need help with options about aged care, we can help. Call us on Ph: 0402 454 467 or alternatively, Family Aged Care Advocates can assist to provide guidance and support to help families identify the relevant options to help you make informed decisions to get the best care outcomes for the people you love and care for most. They're independent aged care specialists only interested in the right outcomes for your family … that's all that matters and there's no trade-off with that.
Reproduced with permission of Family Aged Care Advocates
Download 10 aged care traps to avoid for your ageing parents
No specific person's personal objectives, needs or financial situations were taken into consideration when creating the content for this article. Family Aged Care Advocates Pty Ltd (ABN 77 642 454 484) are aged care specialists. You should seek qualified financial planning, taxation and legal advice before making any decisions that are unique to your circumstances. This article was prepared in good faith and we accept no liability for any errors or omissions.