Think you have been scammed? These steps will help you take action quickly to stop the scammers and limit the damage.
Know that you are not alone and you can recover from this. There is support available, if and when you need it.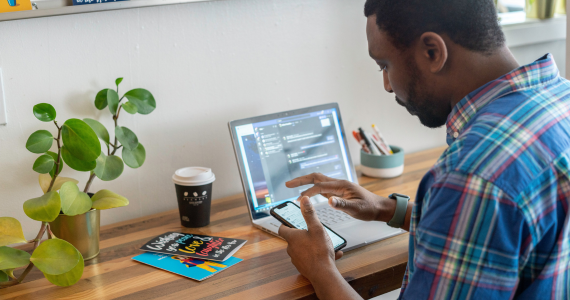 Act fast if you've been scammed
If you've been scammed, follow these steps to take action.
Don't send any more money. Block all contact from the scammer.

Contact your bank or financial institution immediately to report the scam. Ask them to stop any transactions.

Warn your family and friends about the scam, so they can watch out for potential follow up scams.
If you've paid a scammer
If you've paid a scammer in any of these ways, here's what to do:
Credit/debit card – Contact your bank or card provider immediately to report the scam. Ask them to stop any transactions.

Gift card – Report it to the company who issued the card.

Wire transfer – Report it to the wire transfer company or bank that you used.

Money transfer app – Report it to the app provider (the seller or developer, not the app store).

Crypto – Report it to the platform or company you used to send the money. Cryptocurrency may not be recoverable.

Cash – If you sent by mail or delivery service, contact Australia Post or the delivery service used to see if they can intercept the package.

Unauthorised transfer – If a scammer has transferred money without your approval, report it to your bank straight away. Ask them to freeze your accounts and transactions.
If a scammer has your personal information
For example, if your personal details (like name, phone, email, address, identity documents) have been leaked in a data breach. Here's what to do:
Report the data breach to your financial institutions – Let your bank, super fund and any other financial services know.

Contact IDCARE – Call 1800 595 160 (Monday to Friday, 8am–5pm). They can help you make a plan (for free) to limit the damage.

Create a new, stronger password – Make sure you haven't used it before. If you've used the leaked password anywhere else, update it there too.

Watch out for suspicious contact – Look for suspicious emails, phone calls, texts or messages through social media. Block or don't answer anyone you don't know. Don't click on any links.

Monitor your bank account – Keep a close watch on your bank account for any unauthorised transactions.

Monitor your credit report – Request a temporary ban on your credit report to ensure no unauthorised loans or credit applications can be made.
For more tips, see identity theft.
If a scammer has accessed your computer or phone 
A scammer pretends to be from your internet or phone provider. They say you have a technical problem and ask for access to your device. Then they infect it with a virus, to steal your passwords and financial information. Here's what to do:
If they accessed your computer – Update your security software and run a scan for viruses. Delete anything identified as a problem and reset your passwords.

If they accessed your phone or phone account – Report it to your phone provider. Update your security software and run a scan for viruses. Change your passwords or pins, block scam calls and consider changing your phone number.
You could also get an IT professional to check your devices in-person.
Watch out for follow up scams
If you've been caught up in a scam, you may be targeted in a follow-up scam. Hang up the call, or block emails or text messages, if someone:
offers to swap your investment for another one to recover your losses

tells you to 'hang in there' as your investment will increase in value soon

offers to buy your shares at a premium but asks you to pay a fee to have 'restrictions' on the shares lifted

asks you to pay a fee for a fake share certificate

claims they can recover your losses for a percentage of the recovered losses or for a fee they say is a 'tax', 'deposit', 'retainer' or 'refundable insurance bond'

asks you to pay for travel and accommodation costs to find the scammer who has taken your money
These are all tricks scammers use to get more money from you.
Help to stop the scam
Report any scams to your bank or financial institution straight away to avoid losing any more money. You may not be able to get your money back once it's been paid to a scammer. But reporting it will help stop them scamming someone else.
Agencies use the information you give to build cases against scammers. They also educate the public and share data about what's happening.
If you've been targeted by a scammer, report it to:
All scams

Banking and credit card scams

your bank or financial institution

Fraud and theft

your local police — call 131 444

ReportCyber — if you think your personal information has been used

Financial and investment scams

Including those involving superannuation, managed funds, financial advice, financial products and insurance

Crypto-asset scams

Tax related scams

Superannuation scams

Social media scams

the social media platform — to help prevent others from being scammed 
Get support after being scammed
If a scam is causing you problems with debt, talk to a financial counsellor. This is a free and confidential service to help you get your finances back on track, or you can speak to us.
Being scammed is a horrible experience. If you need someone to talk to (24 hours a day, 7 days a week) contact:
Source:
Reproduced with the permission of ASIC's MoneySmart Team. This article was originally published at https://moneysmart.gov.au/investment-warnings/what-to-do-if-you-ve-been-scammed
Important note: This provides general information and hasn't taken your circumstances into account.  It's important to consider your particular circumstances before deciding what's right for you. Although the information is from sources considered reliable, we do not guarantee that it is accurate or complete. You should not rely upon it and should seek qualified advice before making any investment decision. Except where liability under any statute cannot be excluded, we do not accept any liability (whether under contract, tort or otherwise) for any resulting loss or damage of the reader or any other person.  Past performance is not a reliable guide to future returns.
Important
Any information provided by the author detailed above is separate and external to our business and our Licensee. Neither our business nor our Licensee takes any responsibility for any action or any service provided by the author. Any links have been provided with permission for information purposes only and will take you to external websites, which are not connected to our company in any way. Note: Our company does not endorse and is not responsible for the accuracy of the contents/information contained within the linked site(s) accessible from this page.