It's no secret that scammers are getting more sophisticated. As this is an ever-evolving space, scammers are constantly developing new ways to part you with your hard-earned cash – and they cast their net wide. 
While it's easy to think "it will never happen to me", people who never expected to be victims of scams are actually among the most vulnerable to being taken advantage of. While the stereotype is that older people are the most likely to be scammed, Gen Xers, Millennials, and Gen Zs are actually more likely than seniors to report losing money to fraud.i
The reality is scammers don't discriminate and people of any age or demographic who believe they are too smart to be tricked may be less careful and more likely to suffer a loss.ii  And the losses are considerable. Australians were expected to lose around $4 billion to scams in 2022.iii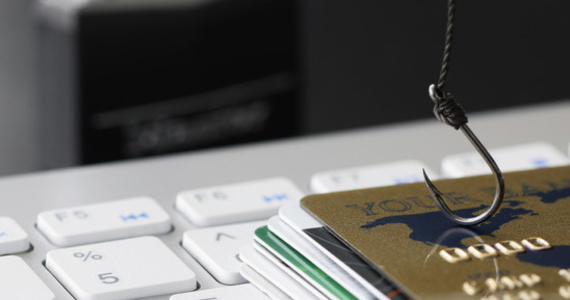 Here are some scams to be aware of that are doing the rounds:
Texts or calls from a trusted brand
One of the most common scams at the moment is where a criminal pretends to be a trusted brand or government agency getting in touch to collect personal information or demand a payment. You may be contacted by email, social media, phone call, or text message and they will often direct you to an official looking website.
It's easy to be taken in via text message as it can appear to be from a legitimate sender as the scammer uses 'alpha tag' technology to register a mobile number with a word or acronym – the ATO (Australian Tax Office) for example.
Beware of clicking on links and if you get a text message or call that doesn't seem right, you can find the official contact details on the company's website and call them to verify the scam.
Buying and selling
Scammers prey on consumers and businesses that are buying or selling products and services.
As a buyer you may pay the money and never receive the goods you have paid for. To protect yourself be on the alert for scams – if the advertised price looks too good to be true, it probably is. For rental properties or holiday accommodation, only use reputable online booking agents.
As a seller, you may be tricked into believing the buyer has paid in full or even paid over your advertised amount, including sending falsified payment receipts to support their claim. The buyer may then request a refund for overpayment. To protect yourself, don't accept a mobile payment from someone you don't know and never accept or refund a deposit for more than the selling price.
False billing scams request you or your business to pay invoices for services or supplies you did not order so always double check and query demands for payment if in doubt.
Tugging on the heart strings
Dating and romance scammers often make their approaches on social media or dating sites and will go to great lengths to gain trust. Protect yourself by never giving money or goods of value to someone you have never met in real life.
Scammers also appeal to our emotions by impersonating genuine charities to ask for donations after natural disasters or major events. To avoid being scammed approach charity organisations directly and check an organisation's credentials on the Australian Charities and Not-for-Profits Commission (ACNC) website to see if they are a genuine charity.iv
Attempts to gain personal information
These include when a scammer gains access to your personal information by using technology.
Consider using multifactor authentication, a security measure that requires one or more proofs of identity to grant you access to any applications you use regularly and change passwords regularly, making sure to choose secure passwords.
Taking a little extra care to be aware and alert to the possibility of being scammed could save you a lot of heartache. Of course, we are here to help if you think something may be a little suspect.
i https://consumer.ftc.gov/consumer-alerts/2022/11/fraud-reports-and-losses-not-just-grandparents-story
ii https://www.finrafoundation.org/sites/finrafoundation/files/exposed-to-scams-what-separates-victims-from-non-victims_0_0.pdf
iii https://www.news.com.au/finance/money/costs/australia-to-cop-4-billion-scam-loss-in-2022-according-to-scamwatch/news-story/890e469b4b05a6c950e3cb6b4f83f56c
iv https://www.acnc.gov.au/charity/charities