As the days get longer and we understand more about how the outlook for interest rates and the property market are shaping up, it's the perfect time to pull back the curtains to give your home loan and general finances a thorough spring clean. You'll then be in a better position to stay on top of your finances and property dreams.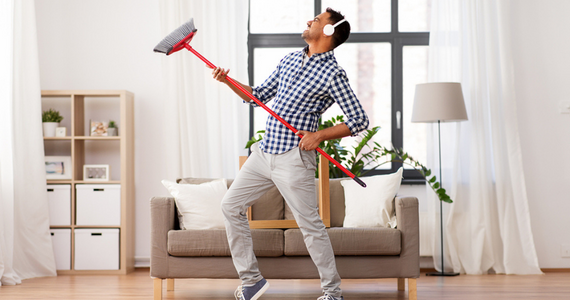 Compare the current rates
You may have noticed that your home loan repayments have probably risen or will rise once your fixed-rate term ends, and you may be understandably nervous about how high they might go.
The most important thing to remember is that when you took out a mortgage, your repayment ability was measured to at least 2-3% above the default product rate (depending on when you took out the loan), with many brokers and lenders stress testing to 5%.
This means that unless your income has dramatically reduced, you are probably still able to service today's rates, especially since they are rising from an all-time low. But to be sure, let's start by checking that your current mortgage rate and structure is still the best fit for you.
Spruce up your mortgage rate
To assess your current mortgage, you first need to compare your interest rate against those currently on offer. This can be trickier than it looks, as mortgage benefits and discounts can differ widely, with your rate depending on the type of mortgage you have as well as your lender.
It is also wise to check your loan type – fixed, variable or mixed – and assess if it is still best for you going forward. We can help ensure you're comparing apples with apples through our comprehensive data base that includes broker-only and up-coming offers. We can also give you a guide on how much your repayments are likely to rise with different rate rises and on different loan structures. If you are considering refinancing your mortgage, don't forget that you'll need to factor in any re-mortgaging costs when deciding if changing your mortgage is worthwhile.
Decluttering your finances
Whether you already have a mortgage or are hoping to buy your first property, you need to look at your whole budget and identify the monthly mortgage repayment level, that will tip you into tightening your financial belt and possibly mortgage stress.
Knowing where you stand and what the future may look like, should help you feel more in control and allow you to plan for the months ahead.
There are a lot of free budget templates online, including this MoneySmart one that makes it easy to include all your expenses. Don't forget that annual payments like home insurance as well as quarterly utilities may be substantially higher the next time you receive a bill.
Plan ahead
Building a buffer or emergency fund can assist with not only unexpected expenses but provide you with some breathing room should rates continue to increase. Many people are deciding to build a financial buffer by cutting back on their discretionary spending before it's really necessary, reducing items like TV subscriptions and meal deliveries. And don't forget that if you've got an offset account, maintaining, or building your savings can reduce your monthly interest payments.
If your finances are stretched, you could also consider moving to interest only payments for a time or contacting your lender for a repayment 'holiday'. Just be aware of how much extra interest you will be accruing. We can let you know what options your lender offers before you apply.
If you're saving for a deposit or want to buy an investment property, you'll need to check that you're still on track for achieving your goals. Changing interest rate rises will impact the amount lenders will offer you, so you may need adjust your expectations as to what you can realistically afford. This includes the price of properties, as they may have gone up or down and you may need to adjust your expectations or timeline.
If you have any questions about managing rising interest rates or want some help giving your mortgage a spring clean, please give us a call on Ph: 0402 454 467.
Important: This provides general information and hasn't taken your circumstances into account.  It's important to consider your particular circumstances before deciding what's right for you. Although the information is from sources considered reliable, we do not guarantee that it is accurate or complete. You should not rely upon it and should seek qualified advice before making any investment decision. Except where liability under any statute cannot be excluded, we do not accept any liability (whether under contract, tort or otherwise) for any resulting loss or damage of the reader or any other person.  Past performance is not a reliable guide to future returns.
Any information provided by the author detailed above is separate and external to our business and our Licensee. Neither our business nor our Licensee takes any responsibility for any action or any service provided by the author. Any links have been provided with permission for information purposes only and will take you to external websites, which are not connected to our company in any way. Note: Our company does not endorse and is not responsible for the accuracy of the contents/information contained within the linked site(s) accessible from this page.