The basis of a good renovation budget is setting a realistic one in the first place. Once you do that, you may need a little help sticking to it. Here are a few pointers to help you on your way.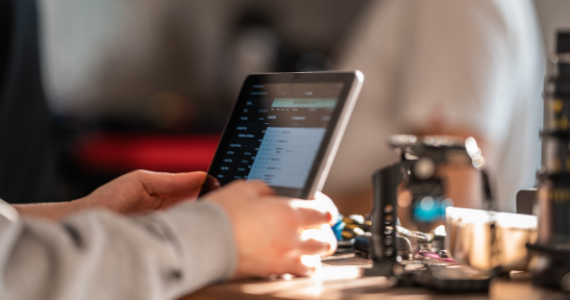 Learn the budgeting basics
If you're a complete novice, or simply not very disciplined, now is the time to learn how to budget properly.
A realistic goal, budget or project needs to be SMART.
Specific – what exactly are you spending money on?

Measurable – how much do you need to spend on each item or stage?

Attainable – can you (really) afford it?

Realistic – does it fit into your budget without compromising other expenses?

Timely – is it the right time? Do you need to prioritise other expenses? Will you be able to make payments on time?
Sticking to a budget takes willpower. As painful as it may seem, you need to start practicing patience and may need to start saying no to a few luxuries.
Be realistic about renovation costs
It's scary how quickly things can add up on renovation projects. And, it's impossible to set a realistic budget until you get detailed renovation costs and quotes.
There are some helpful renovation budget calculators and cost guides available online. And, they're free.
Don't try and guesstimate your costs. If you're doing a big renovation or extension you absolutely need plans and designs that you can get proper quotes on.
Architects, designers, builders and engineers are the kind of professionals you need to get advice from.
Reconsider what you can afford
Once you have detailed renovation costs, decide what you must have and what you're willing to live without.
Get professional advice from your local real estate agent to help figure out where to save and where to splurge. You need to know what will add value to your home in the short and long term.
Avoid spending money that you won't get back when you sell. That's called overcapitalising. If you plan to live in the home for the long term it may be less of an issue for you.
Lifestyle blogs and online renovation forums can offer advice on where to spend your renovation budget too. For example, some experts recommend spending 5% of the value of your home on a kitchen and up to 1.5% on your bathroom.
Ask for a fixed-price contract
Some builders may offer fixed-price contracts. If their price is more than a standard contract, it's because they're taking a risk on any overspend or delays, not you.
It could be worth the extra you pay to know exactly what you have to pay for upfront (and make it much easier to stick to your budget).
Add a buffer to your original budget
If there's one thing that's certain in life, it's that your renovation will cost more than you think.
Even with the most detailed plans and cost guide, the unexpected can happen. It's recommended you add between 10 and 20% of the cost to your project to your budget.
This buffer helps pay for unexpected costs, like unforseen structural issues or ground works. This is what's called a 'contingency', and every good renovator should have one.
Ready to chat? Talk to us on Ph: 0402 454 467 today. 
Source: NAB
Reproduced with permission of National Australia Bank ('NAB'). This article was originally published at https://www.nab.com.au/personal/life-moments/home-property/renovate/budget
National Australia Bank Limited. ABN 12 004 044 937 AFSL and Australian Credit Licence 230686. The information contained in this article is intended to be of a general nature only. Any advice contained in this article has been prepared without taking into account your objectives, financial situation or needs. Before acting on any advice on this website, NAB recommends that you consider whether it is appropriate for your circumstances.
© 2022 National Australia Bank Limited ("NAB"). All rights reserved.
Important:
Any information provided by the author detailed above is separate and external to our business and our Licensee. Neither our business nor our Licensee takes any responsibility for any action or any service provided by the author. Any links have been provided with permission for information purposes only and will take you to external websites, which are not connected to our company in any way. Note: Our company does not endorse and is not responsible for the accuracy of the contents/information contained within the linked site(s) accessible from this page.