An understanding of the risk and return characteristics of various asset classes is vital to the portfolio construction process.
When constructing a portfolio, having an asset allocation that encompasses a wide range of different investments is an important factor for long-term investment success.
But as the number of investment products and variations available to investors continues to grow, the importance of truly understanding what you're investing in is more important than ever, as is where you're getting your information.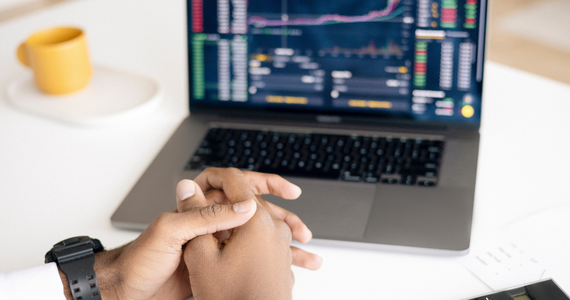 How are Australian investors approaching portfolio construction?
ASIC recently released research exploring the motivations, attitudes, and behaviours of Australian retail investors, including the most common product types held by investors.
Australian shares were the most popular investment, followed by cryptocurrencies and international shares.
51% of investors who owned Australian shares estimated that shares made up at least half of their portfolio value while 40% of investors who owned cryptocurrencies estimated that crypto also made up at least half of their portfolio value.
While the concept of risk might feel intuitive, interestingly, all respondents found risk difficult to understand or articulate.
Just one in three cryptocurrency owners considered that they owned products that were risky or speculative. Additionally, those who only owned cryptocurrency were even less likely to consider their investments risky, despite the lack of diversification and crypto's volatile nature.
When it came to researching investments, ASIC data showed that some 80% of investors do their own research. However, half of all investors agreed that they've only invested in things because they didn't want to miss out. Over a third of all investors agreed that they only invested because their friends did.
Understanding investment risks
An understanding of the risk and return characteristics of various asset classes is vital to the portfolio construction process.
When it comes to thinking about investment risk, a good way to start is to view investing as part of a continuum that gets progressively riskier as you seek a potentially higher reward.
At that point it then becomes a question of: how much risk are you comfortable with?
Growth assets like Australian shares and international shares carry higher risks than defensive assets like bonds or cash – while they may have the potential for greater returns, they also tend to be more volatile.
Cryptocurrencies on the other hand are typically even more volatile than traditional growth assets. Unlike shares and bonds, cryptocurrencies don't pay dividends or cash payments, and therefore its value may not match the sizable amount of risk the investor takes on.
They're also highly speculative in their current state – cryptocurrency prices have experienced wider fluctuations than traditional assets and some have had dramatic short-term drops.
Diversification is the best way to manage these investment risks. Holding a balanced mix of assets that gives your money enough of a chance to grow while also creating a buffer that can help shockproof your portfolio when markets are down is key.
Tuning out the noise
Friends and family can often be a great source of information and ideas, but it's important to remember that investment decisions should not be solely based on what everyone else around you is doing.
Investment information now freely abounds across the internet and social media is full of investment recommendations. But while they play a significant role in today's world, social media forums in particular are places where you need to apply a healthy dose of scepticism, do your own research and take personal responsibility for the decision to invest.
But while staying up to date with market commentary can be helpful, if it becomes a source of daily anxiety and prompts you to tinker with your portfolio, perhaps consider trying to keep things simple and take a leaf out of Warren Buffett's investing playbook – if you don't understand it don't invest in it.
Contact us today if you'd like to discuss further. Call us on Ph: 0402 454 467.
Source: Vanguard

Reproduced with permission of Vanguard Investments Australia Ltd
Vanguard Investments Australia Ltd (ABN 72 072 881 086 / AFS Licence 227263) is the product issuer. We have not taken yours and your clients' circumstances into account when preparing this material so it may not be applicable to the particular situation you are considering. You should consider your circumstances and our Product Disclosure Statement (PDS) or Prospectus before making any investment decision. You can access our PDS or Prospectus online or by calling us. This material was prepared in good faith and we accept no liability for any errors or omissions. Past performance is not an indication of future performance.
© 2022 Vanguard Investments Australia Ltd. All rights reserved.
Important:
Any information provided by the author detailed above is separate and external to our business and our Licensee. Neither our business nor our Licensee takes any responsibility for any action or any service provided by the author. Any links have been provided with permission for information purposes only and will take you to external websites, which are not connected to our company in any way. Note: Our company does not endorse and is not responsible for the accuracy of the contents/information contained within the linked site(s) accessible from this page.