Teaching good financial habits, such as saving and budgeting, is one of the best ways to prepare children to have a secure financial future. Helping kids establish sound money management skills and strong financial acumen is important, regardless of wealth level.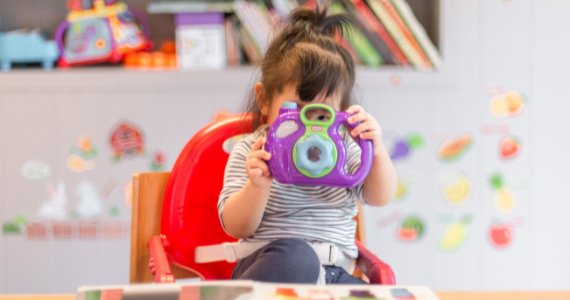 Younger children (under age 11)
A great way to begin to teach younger children about money is to explain its value and its function in the world. Kids often focus on rewards-based systems, where they earn a reward for good behaviour or academic achievement. Use this time to teach them how to earn money as a reward and divide it into 3 categories: spend, save, and give. For example, spending may be related to buying a fun treat or toy, saving could be taught as a way to buy something they really want in the future, and giving is how you help those in need.
Activity: "Money jars"
Set up 3 separate containers for "bank accounts" and label them Spending, Saving, and Giving.

Each week, offer opportunities to earn money by using real-life experiences, such as listening well, completing homework early, or doing simple chores.

At the end of the week, count how much money they've earned in each category.
Tip: Sometimes when sharing the concept of saving with your child, it can be helpful to explain you're "paying yourself for something fun in the future" and relating it back to an age-appropriate concept they can understand. You can make tweaks to this activity along the way. For example, if your child puts extra money into their Saving jar, you could provide a few additional dollars to help them understand compounding interest—how saving money can help them earn more over time. If they receive money as a gift for a holiday or celebration, bring out the money jars for a refresher. Repetition and reinforcement become important in learning any discipline, especially money management skills.
Preteens and young adults
Parents often associate the tweens and teens as the years their kids desire more independence and more options. In this case, tying money management and financial literacy to something relevant in their lives can help keep them engaged. For example, many young people are interested in gaming, so try to relate investing to playing a game. Before they start the investing game, provide them with an overview of the concepts of shares, bonds, and cash, and how they operate differently, like different players in a game. The different players in the game all act together to form an investment strategy. Depending on a child's age, engagement, and appetite for these discussions, consider introducing the concept of building model portfolios. Review model portfolios that show different asset allocations, and then have each family member choose a portfolio. Once a family member chooses a portfolio, discuss what stood out to them about the portfolio. This will help reinforce the importance of asset allocation and diversification.
Activity: Investment simulators
Google the phrase investment simulators; many are available online.

These simulators allow you to invest in different securities and monitor their performance over time.

Have frequent conversations with your child about their portfolio's performance. How would they feel if those were real funds in the market they "lost" or "gained"? This can help reinforce the concept of risk and reward in investing.
University graduates and beyond
At this stage, they may be ready to digest more advanced topics. Discuss the importance of goals-based investing by asking them to think about the next big purchase they want to make—are they saving for a car, a down payment for a home, or even setting aside money for future retirement? Ask: What is their time frame for that investment? When do they want to reach that goal? This helps teach the importance of time horizon as it relates to investing; the longer a person has to save and invest, the greater the likelihood for success in reaching their goals. Depending on their current situation, they may also have student loans to pay back. Budgeting may become a critical topic at this time, and sitting down with them to create that budget can be helpful. This is another important component of financial literacy and money management, and attaching it to an important life stage can make it all the more relevant.
Summary:
It's never too early or late to start talking about money with your children — start as soon as you are comfortable to and make learning as relevant to their age and life stage as possible.
If you'd like more investment tips and guides, call us on Ph: 0402 454 467.
Source: Vanguard May 2022
Reproduced with permission of Vanguard Investments Australia Ltd
Vanguard Investments Australia Ltd (ABN 72 072 881 086 / AFS Licence 227263) is the product issuer. We have not taken yours and your clients' circumstances into account when preparing this material so it may not be applicable to the particular situation you are considering. You should consider your circumstances and our Product Disclosure Statement (PDS) or Prospectus before making any investment decision. You can access our PDS or Prospectus online or by calling us. This material was prepared in good faith and we accept no liability for any errors or omissions. Past performance is not an indication of future performance.
© 2022 Vanguard Investments Australia Ltd. All rights reserved.
Important:
Any information provided by the author detailed above is separate and external to our business and our Licensee. Neither our business nor our Licensee takes any responsibility for any action or any service provided by the author. Any links have been provided with permission for information purposes only and will take you to external websites, which are not connected to our company in any way. Note: Our company does not endorse and is not responsible for the accuracy of the contents/information contained within the linked site(s) accessible from this page.