If you're planning to take advantage of lower property prices and buy in 2023, now's the time to get organised. Whether you're looking to buy your first home, move to a different house or invest, you'll still face competition to secure your dream home, so being ready to move quickly is paramount. A big part of this, is getting your pre-approval sorted. Here's what you need to know and do.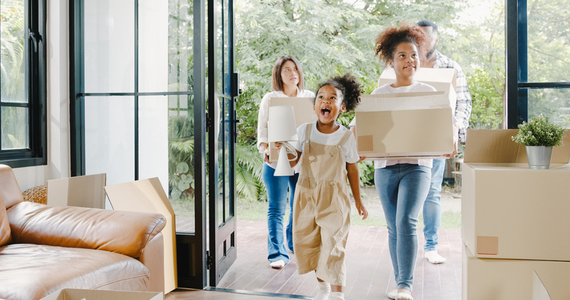 Steps to getting your pre-approval organised
Home loan pre-approval is when a lender states in writing how much they are likely to let you borrow. This allows real estate agents and sellers to take your purchase offer seriously. It means the lender has reviewed most of your documentation and is likely to approve your home loan application faster. It also gives you a very realistic maximum price point when researching properties.
Pre-approval time frames usually vary from three to six months. While you may be able to negotiate an extension, in the current volatile market it's actually in your favour to regularly check that your pre-approval maximum loan amount is still valid.
It's important to understand that pre-approval isn't a guarantee. Lenders can still refuse your loan application. Common reasons for this could include the property not meeting their loan requirements – it could be a low valuation or it's in a development that's considered high risk. It could also be because you haven't satisfied other conditions like providing additional documentation if required, or your financial situation has changed due to pregnancy, redundancy or starting a new job (this could mean waiting six months).
Interest rate rises may also affect how much lenders decide you can afford to borrow. First homebuyer grants may change and differ in each state, so you will need to keep an eye on these too.
Get your documentation organised
Application requirements may differ between lenders and depending on your particular circumstances, will determine what they require. So, it's important to review your information so we can match you with the best potential lenders and understand what documents you might need.
Most lenders will want to see proof of:
Identification: your passport, driver's licence, birth certificate

Income: recent payslips, PAYG statement

Expenses: a detailed list of your monthly spending from childcare, food delivery, utilities, petrol, streaming services and clothes.

Assets: car, savings and shares, and investment property.

Liabilities: statements for any existing debts including credit cards and car finance or personal loans.
The sooner this is submitted the sooner your pre-approval is organised to start your property search.
How to reach unconditional approval
Once you apply for a loan and have found a property you would like to buy, it will remain 'conditional' while the lender checks additional documentation and waits for the valuation and completed sale contract to be submitted. Your loan only becomes 'unconditional' (guaranteed to go through) when the lender formally approves the loan. While pre-approvals don't register on your credit score, being refused a specific loan does, so it's important that you regularly check in with us about any changes lenders may make before putting in an offer on a property.
Self-employed considerations
If you are self-employed or a company, pre-approval can be more complex. Most lenders ask for at least two years' worth of tax returns, financial and BAS statements. Some may consider you with one year of financial documentation, depending on your financial history and accountant's statement. While most lenders will consider home loans for companies and family trusts, the loan documents can be more complicated. This means you may need more time to organise your paperwork and look at your loan options.
Talk to us about getting your finances in order, so you can make 2023 the year you get on the property ladder. Call us on Ph: 0402 454 467.
Important: This provides general information and hasn't taken your circumstances into account.  It's important to consider your particular circumstances before deciding what's right for you. Although the information is from sources considered reliable, we do not guarantee that it is accurate or complete. You should not rely upon it and should seek qualified advice before making any investment decision. Except where liability under any statute cannot be excluded, we do not accept any liability (whether under contract, tort or otherwise) for any resulting loss or damage of the reader or any other person. 
Any information provided by the author detailed above is separate and external to our business. Our business does not take any responsibility for any action or any service provided by the author. Any links have been provided with permission for information purposes only and will take you to external websites, which are not connected to our company in any way. Note: Our company does not endorse and is not responsible for the accuracy of the contents/information contained within the linked site(s) accessible from this page.