Insurance can help cover costs if your pet gets sick or hurt. Make sure you know it will cover your pet's needs and the full costs before you take out a policy.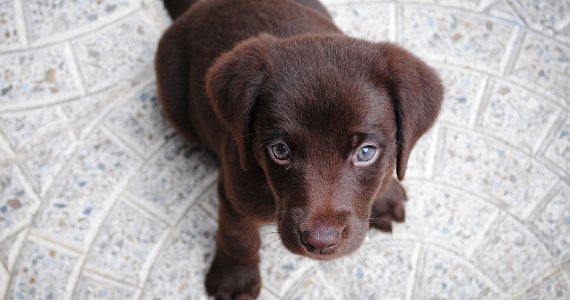 Types of pet insurance
The different types of pet insurance and how they work.
Accident-only insurance
Covers vet costs if your pet is in an accident. Consider whether accident-only cover is the most appropriate for your pet. You may not need this type of cover if you walk your pet on a leash and keep them contained during the day.
Accident and illness insurance
Covers your pet if it's in an accident or if it gets sick. Most insurers won't cover pre-existing medical conditions. This is a condition your pet showed signs and symptoms of before being insured. Check the product disclosure statement (PDS).
Comprehensive insurance
Covers your pet for accidents, illness, preventative care and some routine vet checks such as vaccinations and worming.
Home and contents insurance
Some home and contents insurance providers offer pet insurance as an optional extra. Review the PDS carefully. This type of add-on insurance may not be as comprehensive as a stand alone policy.
The person you buy your pet from must wait four days after your purchase before selling you pet insurance. This gives you time to consider if you need it. You do not have to buy it. If they don't wait before selling you the insurance, you have the right to cancel it and get a full refund.
Choosing a pet insurance policy
Before you choose an insurer and policy, think about:
Your budget
Work out how much you can afford. Consider the upfront costs of signing up, as well as the ongoing payments. Most insurers make you pay the vet fee in full and submit a claim after treatment.
Work out how much you can afford to spend on insurance for your pet.
Waiting periods
Most pet insurance policies will have a waiting period before you can claim on treatments. This is a specified amount of time you must wait between signing up and claiming. Check the PDS to find out the specific waiting periods. for different types of treatments.
Pre-existing conditions
If your pet has any pre-existing medical conditions it's important to tell the insurer. If you don't and your pet has an injury or illness, you may not be covered.
If you're thinking about switching policies take care. Anything previously claimed for would be considered a pre-existing condition to the new insurer.
Benefit caps
Check the policy to see what the annual limit is on benefits that your insurer will pay.
Breed and age of pet
Some breeds have health risks and characteristics that mean insurance for them is either expensive or unavailable. The insurance is most effective if you insure your pet while they're young and keep the cover throughout the life of your pet.
Insurers may also charge different premiums based on the age of your pet. The health needs of your pet will likely change as they get older. This means it can be difficult to get insurance for older pets. If you already have a policy, make sure the level of cover is appropriate for your pet's age. Check if the level of coverage changes as your pet gets older.
Policy exclusions
Read the PDS to find out what the policy exclusions are. Common exclusions include:
bilateral conditions (a pre-existing condition that affects a body part that has a 'left' or 'right' version such as eyes and ears)

costs of elective treatments (such as orthodontics or de-sexing)

treatment for illnesses that occur during the waiting period

treatment for diseases where there is a known vaccine
Check the policy for less-common exclusions such as skin conditions and tick bites to avoid missing out when making a claim.
An exclusion may be temporary or permanent. For example, if your pet fully recovers from an acute issue, your insurer could agree to reinstate cover for it.
Alternatives to insurance
Pet insurance may not cover the costs for everything your pet needs. It can also amount to thousands of dollars in premiums over the life of your pet. Think about setting money aside in a savings account each pay to put towards the cost of treatments. This may be a better option for you and your pet.
Making a claim
If something unexpected happens to your pet, you may need to cover all vet costs up front. You then lodge a claim with the insurer.
Most insurers use a digital claims process. You can upload receipts and any supporting documentation for the insurer to assess. If it's your first claim, check if you need to provide any extra documents.
Complain about pet insurance
Contact the provider's internal dispute resolution department if:
you think the insurance was sold to you unfairly

from 5 October 2021, the person you bought your pet from did not wait four days after your pet purchase before selling you this insurance, or

your insurer rejects your claim.
If you can't reach an agreement, contact the Australian Financial Complaints Authority (AFCA) to make a complaint and get free, independent dispute resolution.
For tips on making a complaint, see how to complain.
Caring for your pet is important, call us on Ph: 0402 454 467 if you'd like more information on Pet Insurance.
Source: moneysmart.gov.au
Reproduced with the permission of ASIC's MoneySmart Team. This article was originally published at https://moneysmart.gov.au/pet-insurance
Important note: This provides general information and hasn't taken your circumstances into account.  It's important to consider your particular circumstances before deciding what's right for you. Although the information is from sources considered reliable, we do not guarantee that it is accurate or complete. You should not rely upon it and should seek qualified advice before making any investment decision. Except where liability under any statute cannot be excluded, we do not accept any liability (whether under contract, tort or otherwise) for any resulting loss or damage of the reader or any other person.  Past performance is not a reliable guide to future returns.
Important
Any information provided by the author detailed above is separate and external to our business and our Licensee. Neither our business nor our Licensee takes any responsibility for any action or any service provided by the author. Any links have been provided with permission for information purposes only and will take you to external websites, which are not connected to our company in any way. Note: Our company does not endorse and is not responsible for the accuracy of the contents/information contained within the linked site(s) accessible from this page.