A payday loan, also called a small amount loan, lets you borrow up to $2,000. You have between 16 days and one year to pay it back.
While it might look like a quick fix, a payday loan has a lot of fees. For example, to pay back a $2,000 payday loan over one year, your total repayments will be about $3,360. That's $1,360 more than you borrowed.
There are cheaper ways to borrow money when you need it.
If you're getting a payday loan to pay off another loan, talk to a financial counsellor. It's free and confidential.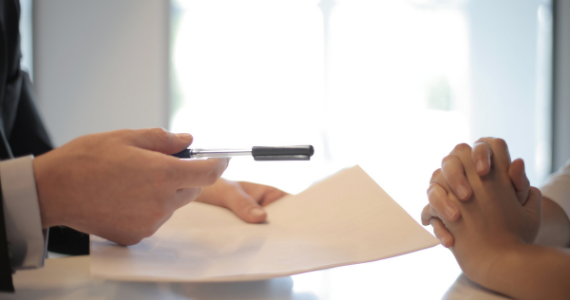 Cheaper ways to get money fast
If you need to get money fast, these options are cheaper than a payday loan.
No interest loan
Borrow up to $1,500 for essential items like car repairs or a fridge.

You must have a Health Care Card or a Pensioner Concession Card or an after-tax income below $45,000.

You only repay what you borrow. There is no interest or fees.
See no-interest loans for how to get one.
Centrelink advance payment
You can get an advance payment of your Centrelink benefit.

Most people who receive a Centrelink payment can apply.

There is no interest or fees.
You can apply for an advance payment through the Service Australia website.
Help paying your bills and fines
If you're struggling to pay your bills, don't get a payday loan. Talk to your service provider straight away. They can help you work out a payment plan to pay bills or fines.
The government and some community organisations offer rebates and vouchers that can help you pay utility or phone bills.
See problems paying your bills and fines to find out more.
If you're struggling to make ends meet, talk to a financial counsellor. They offer a free and confidential service to help you understand your options and deal with money issues.
National Debt Helpline — 1800 007 007
The free National Debt Helpline is open from 9.30am to 4.30pm, Monday to Friday.
When you call, you'll be transferred to a financial counselling service in your state.
Mob Strong Debt Helpline — 1800 808 488
Mob Strong Debt Helpline is a free legal advice service about money matters for Aboriginal and Torres Strait Islander peoples from anywhere in Australia.
The helpline is open from 9.30am to 4.30pm, Monday to Friday.
The cost of payday loans
Licensed lenders can't charge interest on payday loans, but they can charge a lot in fees. You will have to pay back a lot more than you borrowed.
Most payday lenders charge an establishment fee of 20% of the amount borrowed and a monthly fee of 4% of the amount borrowed. For a $2,000 loan, that's a $400 establishment fee and $80 for the monthly fee.
Fees on payday loans
Under the law, there's a cap on most payday loan fees. If you're charged more than the maximum fee, get free legal advice on how to get your money back.
Payday lenders can charge you these fees:
| | |
| --- | --- |
| Establishment fee | maximum fee is 20% of the amount borrowed |
| Monthly fee | maximum fee per month is 4% of the amount borrowed |
| Default fee | charged if you don't make a repayment by the contract due date — the maximum you can be charged if you default is double the amount you borrowed |
Paying back your payday loan
If you can't keep up with repayments, visit the National Debt Helpline website for help on how to repay your payday loans.
By law, licensed payday lenders must lend responsibly. This means they can't give you a loan if they think you won't be able to repay it or it could cause you substantial hardship.
If you think the lender didn't lend responsibly, call us on Ph: 0402 454 467 or get free legal advice.
Case Study
Alisha gets a no interest loan instead of a payday loan.
Alisha's fridge stopped working and she needed a new one fast. She found one for $1,200, but her bank wouldn't give her a loan.
Alisha found a payday lender online who would give her the money in an hour. Before applying, she used Moneysmart's payday loan calculator to see how much the loan would cost her.
A payday loan of $1,200 would have a $240 establishment fee and a $48 monthly fee. If Alisha repaid the loan over one year, her repayments would add up to $2,016. That's an extra $816 just for fees.
One of Alisha's friends suggested a no interest loan. These loans have no interest or fees and can be used for essentials like fridges or furniture.
Alisha went to her local community centre, where a no interest loan adviser helped her to apply. That afternoon, she had a cheque for $1,200 to buy the fridge.
Now, Alisha only needs to repay $1,200. Compared to a payday loan, she saved $816. And she was still able to get the fridge the same day.
Source: MoneySmart
Reproduced with the permission of ASIC's MoneySmart Team. This article was originally published at https://moneysmart.gov.au/loans/payday-loans
Important note: This provides general information and hasn't taken your circumstances into account.  It's important to consider your particular circumstances before deciding what's right for you. Although the information is from sources considered reliable, we do not guarantee that it is accurate or complete. You should not rely upon it and should seek qualified advice before making any investment decision. Except where liability under any statute cannot be excluded, we do not accept any liability (whether under contract, tort or otherwise) for any resulting loss or damage of the reader or any other person.  Past performance is not a reliable guide to future returns.
Important
Any information provided by the author detailed above is separate and external to our business and our Licensee. Neither our business nor our Licensee takes any responsibility for any action or any service provided by the author. Any links have been provided with permission for information purposes only and will take you to external websites, which are not connected to our company in any way. Note: Our company does not endorse and is not responsible for the accuracy of the contents/information contained within the linked site(s) accessible from this page.