Find out how to save money every day and make a savings plan to stay on track.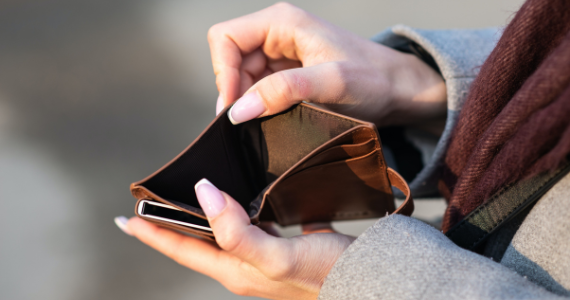 Separate and automate your savings
An online savings account is a great way to grow your money faster. Unlike a transaction account, you can't spend money directly from a savings account, so it's harder to dip into your savings.
Automate your savings
Transfer part of your pay into your savings account. You can ask your employer to do this for you or you can set up a direct debit. This way, you're saving without even having to think about it.
Round-up transactions
Some savings accounts or apps let you round-up your daily transactions to the nearest $1 or $5. The change then goes directly into your savings account.
For example, James buys a coffee before work each morning:
The coffee costs $4.20.

His account is debited $5.

80 cents goes straight into his online savings account.
After a year, James will save more than $200.
Look for ways to reduce spending
Look at your expenses to see where you can make quick savings. It may surprise you how little things add up.
Find quick wins
Look through your bank or credit card statements for the last two months. Identify anything that isn't essential. This could be things like subscriptions or memberships.
Reduce your grocery and utility bills
To reduce your grocery bills:
plan meals in advance and only shop for the ingredients in those meals

buy home or own brands where you can

buy fruit and vegetables that are in season or on sale

cook meals like soups and pasta sauces that have lots of left overs you can freeze for later

meat can be expensive, so plan some meals that don't include meat
Compare energy suppliers to make sure you're getting the best deal. Use the Government's Energy Made Easy website. Or Victorian Energy Compare, if you're in Victoria.
Shop around for insurance
When it's time to renew your insurance, compare premiums with other providers. Your current insurer may offer to beat competitors' offers to keep your business.
You may also be able to save on your premium by increasing your excess or by bundling all your policies together with one insurer.
Find out how to get the best price and protection when choosing car insurance or home insurance.
Have a savings plan
The secret to saving is to start early and save often. Create a savings plan so you can manage your money and stick to your goal.
Know where your money is going
Have a clear picture of your regular expenses and spending habits. This helps you see where you can cut back and save. See track your spending for practical ways to get started.
Start a budget
Once you know how you're spending your money, you can set a realistic budget. Your budget will help you to stay on track, review your progress and reach your money goals sooner.
See how to do a budget to get started.
Set a savings goal
Setting a savings goal helps you stay focused. It doesn't matter how big or small your goal is, work out how much money you need and make a start.
Use the savings goals calculator
Pay off some debt
If you can, make extra repayments towards any credit card debt or loans you have. Paying off your debts sooner can save you thousands in interest.
See how to get debt under control for more information about prioritising and managing debt.
If you need some more budgeting tips, call us on Ph: 0402 454 467.
Source:
Reproduced with the permission of ASIC's MoneySmart Team. This article was originally published at https://moneysmart.gov.au/saving/simple-ways-to-save-money
Important note: This provides general information and hasn't taken your circumstances into account.  It's important to consider your particular circumstances before deciding what's right for you. Although the information is from sources considered reliable, we do not guarantee that it is accurate or complete. You should not rely upon it and should seek qualified advice before making any investment decision. Except where liability under any statute cannot be excluded, we do not accept any liability (whether under contract, tort or otherwise) for any resulting loss or damage of the reader or any other person.  Past performance is not a reliable guide to future returns.
Important
Any information provided by the author detailed above is separate and external to our business and our Licensee. Neither our business nor our Licensee takes any responsibility for any action or any service provided by the author. Any links have been provided with permission for information purposes only and will take you to external websites, which are not connected to our company in any way. Note: Our company does not endorse and is not responsible for the accuracy of the contents/information contained within the linked site(s) accessible from this page.