If you're finding it difficult to save a 20% home loan deposit, you might still be able to borrow by paying Lenders Mortgage Insurance. We'll run through how LMI works and what it might mean for you.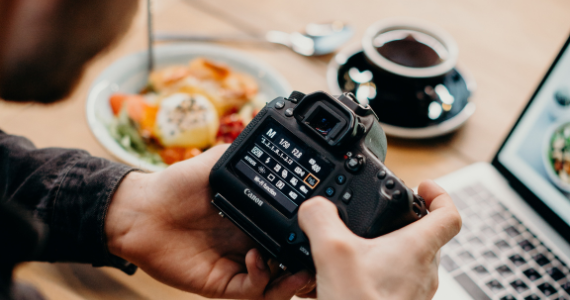 How Lenders Mortgage Insurance (LMI) works
Lender's Mortgage Insurance (LMI) is insurance that a lender takes out to insure itself against the risk of not recovering the outstanding loan balance. This is required if you, the borrower, are unable to meet your loan payments and the property is sold for less than the outstanding loan amount (known as the 'shortfall debt').
The Lender will normally require LMI if you do not have the required home loan deposit (typically 20% of the property value) and the cost is usually passed to the borrower as a fee. 
Paying LMI may mean that you are able to apply for a home loan sooner. However, a smaller deposit may also increase the possibility of a shortfall debt as there is less of a buffer between the outstanding loan amount and the property value.
It's important to note that LMI is insurance that protects the Lender, not you (or any guarantors) against loss. Only the Lender can make a claim under the LMI policy, not you.
Benefits of Lenders Mortgage Insurance
Where you meet all other lending criteria, LMI is one way of buying your home sooner without having the 20% deposit typically required by lenders. Without LMI, a lender may not be able to offer you a home loan even where those other lending requirements are met.
What does Lenders Mortgage Insurance (LMI) cost?
The cost of LMI depends on various factors including, the amount of your home loan, the value of the property you're buying and the type of loan you get. Your banker or your broker will provide you with the amount of the LMI fee when you apply for your home loan.
How does LMI get paid?
LMI is charged as a one-off cost by the LMI provider to the Lender. We pass on this cost as an LMI fee to you and no more. The LMI fee is generally added to the amount you borrow and payable at drawdown. In some cases, you may be able to pay this upfront using your own funds – speak to us on Ph: 0402 454 467 to find out more. 
Is Lenders Mortgage Insurance refundable or transferable to another financial institution?
LMI is not transferable to other financial institutions. If you repay your home loan within two years of the settlement or drawdown date, you may be entitled to a partial refund of the LMI fee.
If your settlement or drawdown date was on or after 25th November 2019, you'll be refunded:
40% of your LMI fee if you repay your home loan within 12 months of the date of settlement or drawdown.

20% of your LMI fee if you repay your home loan between 12 and 24 months after the date of settlement or drawdown.
You won't be refunded any of your LMI fee if your drawdown or settlement date was before 25th of November 2019; or if you don't repay your home loan within two years of your settlement or drawdown date. If you wish to refinance to another lender, you may need to pay LMI again with your new lender if you do not meet their minimum deposit requirements.
What if I'm unable to make my home loan repayments?
If you are unable to make your loan repayments and default on your home loan, your property may be sold to cover the outstanding loan amount.  If the property is sold for less than the outstanding loan amount, the Lender will incur a loss and submit a claim to the LMI provider. The LMI provider pays the Lender this amount (subject to the LMI policy) and the LMI provider or their authorised third-party debt collector may then seek to recover this amount directly from you as the borrower, or any guarantors.
For example:
Peter and Emma buy a home valued at $750,000. LMI is required and included (or capitalised) into the loan amount of $700,000. Unfortunately, Peter and Emma are unable to meet their loan repayments and default on their loan. The property is sold for a loss at $650,000. The outstanding loan balance at the time of sale is $725,000 made up of the original loan amount, unpaid interest that has accumulated during the default period and other fees/charges associated with the sale. This means there is a shortfall of $75,000 (being the difference between the outstanding loan balance of $725,000 and the sale proceeds of $650,000). In this case, the LMI provider would, pay the Lender the shortfall. The LMI provider may then seek repayment of this amount from Peter and Emma.
LMI vs. Mortgage Protection Insurance
LMI should not be confused with Mortgage Protection Insurance (MPI). MPI covers you if you're unable to meet your mortgage repayments due to unemployment, death or disability. MPI protects you, whilst LMI protects the lender.
Experiencing financial difficulties
If you're experiencing financial difficulties or think that you may be unable to make your home loan repayments, contact us on Ph: 0402 454 467.
Source: NAB
Reproduced with permission of National Australia Bank ('NAB'). This article was originally published at https://www.nab.com.au/personal/life-moments/home-property/buy-first-home/lmi
National Australia Bank Limited. ABN 12 004 044 937 AFSL and Australian Credit Licence 230686. The information contained in this article is intended to be of a general nature only. Any advice contained in this article has been prepared without taking into account your objectives, financial situation or needs. Before acting on any advice on this website, NAB recommends that you consider whether it is appropriate for your circumstances.
© 2022 National Australia Bank Limited ("NAB"). All rights reserved.
Important:
Any information provided by the author detailed above is separate and external to our business and our Licensee. Neither our business nor our Licensee takes any responsibility for any action or any service provided by the author. Any links have been provided with permission for information purposes only and will take you to external websites, which are not connected to our company in any way. Note: Our company does not endorse and is not responsible for the accuracy of the contents/information contained within the linked site(s) accessible from this page.