Rising inflation brings about concern for many, but Vanguard's time-tested investment philosophy—and a long-term focus—can help any investor navigate choppy waters.
What is inflation?
Inflation happens when prices rise and purchasing power decreases. This can be the result of a simultaneous high demand for and low supply of goods and services. Consumers have money and want to spend it, but since not enough goods are being produced, prices move skyward.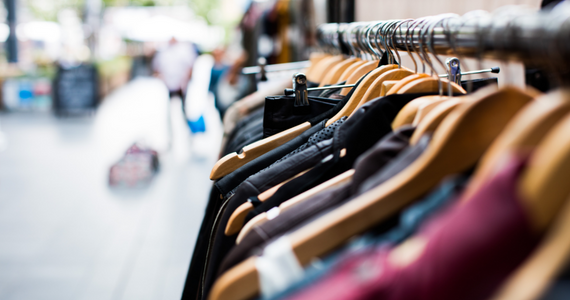 How has inflation affected the markets?
Inflation has been historically low for most of the last 40 years, so the level of inflation we're experiencing now is unsettling. When inflation increases, interest rates tend to rise, which can cause both bond and share prices to fluctuate. This can be especially challenging for companies as they plan capital expenditures, budgets, and payrolls. For many investors, this could be their first experience with inflation and they may be wondering how to proceed.
When should I make a portfolio adjustment during high inflation?
In this inflationary environment, as with any period of high uncertainty, investors should reflect on their goals, time horizon, and tolerance for risk. If you determine that you need to make a change after that analysis, you should consider it carefully before making any sweeping changes (such as switching all your investments to cash). It's important to put what's going on into perspective and decide if it truly warrants an adjustment to your portfolio. Oftentimes, a moderate change will suffice. A diversified portfolio will give you the best chance at increasing purchasing power over the long run.
If you don't think your portfolio needs any modifications but you still want to hedge against inflation risk, you can make spending adjustments. Reducing spending during periods of high inflation can help make your investments last, but won't feel like a permanent change; you can always increase, decrease, or maintain your spending level, depending on your situation and the market environment.
When should I NOT make a portfolio adjustment during high inflation?
Don't make adjustments to your portfolio in haste. It's crucial that you take time to think about what makes the most sense for you and your long-term needs. Even if your risk tolerance has changed, your asset allocation shouldn't change that much. We also discourage spontaneous changes based on hearsay; just because someone on the news or online makes a recommendation doesn't mean it's right for your portfolio.
Instead of veering to avoid bumps in the road, we recommend you stay the course and focus on your long-term goals—your future will thank you for it.
Speak to us today on Ph: 0402 454 467 if you would like to discuss how inflation may impact your portfolio.
Source: Vanguard
Reproduced with permission of Vanguard Investments Australia Ltd
Vanguard Investments Australia Ltd (ABN 72 072 881 086 / AFS Licence 227263) is the product issuer. We have not taken yours and your clients' circumstances into account when preparing this material so it may not be applicable to the particular situation you are considering. You should consider your circumstances and our Product Disclosure Statement (PDS) or Prospectus before making any investment decision. You can access our PDS or Prospectus online or by calling us. This material was prepared in good faith and we accept no liability for any errors or omissions. Past performance is not an indication of future performance.
© 2022 Vanguard Investments Australia Ltd. All rights reserved.
Important:
Any information provided by the author detailed above is separate and external to our business and our Licensee. Neither our business nor our Licensee takes any responsibility for any action or any service provided by the author. Any links have been provided with permission for information purposes only and will take you to external websites, which are not connected to our company in any way. Note: Our company does not endorse and is not responsible for the accuracy of the contents/information contained within the linked site(s) accessible from this page.