It's a big decision when you decide you're going to start saving to buy a home. It may seem like it's going to take forever, but there are ways you can get there more quickly. We're going to look at some of these in our three-part home deposit series.
The key to a successful savings goal is to be realistic about what you can afford to buy. Read our advice on how to manage your expectations and buy an affordable home. For most of us, our first house is a step on the property ladder rather than our forever home. But how much do you need to save?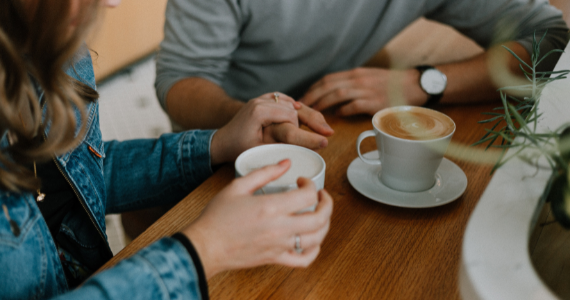 How much do I need for a house deposit?
According to the Australian Bureau of Statistics the mean house price is now over $600,000, and more in the capital cities. Your house deposit will generally need to 20% of the purchase price, if you want to avoid paying Lenders' Mortgage Insurance. This could be less if you're eligible for the First Home Deposit Scheme.
There are steps you can take to save faster. In our case studies, we're going to look at two sets of aspiring first homebuyers. In our first case study, we'll introduce Alicia who's looking to buy on her own. In our second case study, we'll follow Todd and Renima a couple who are saving for their first home deposit together.
Let's look at some general home deposit-boosting tips.
Analyse what you're spending, then cut costs
It's easy to spend money without thinking about it. Daily coffees, taxis, clothes and subscriptions all add up and affect your ability to save.
The first thing you'll need to do when you decide to start saving is to analyse exactly where your money is going. To begin with, go through your bank account and make a note of every dollar that you've spent in the past month. You can use our budget planner to help you get started.
Here are some changes you can make now to help you save faster.
Move back home or into a share house
If it's a realistic option for you, sharing a home with family or friends could be a good idea. Living in a sharehouse could help to potential save some money by cutting down on the cost of rent and bills.
To assist you with your decision speak with us on Ph: 0402 454 467.
Get rid of your car
It's easy to underestimate how much your car costs to run. It's more than just petrol. Add in insurance, repairs, maintenance and depreciation. That can add up to thousands of dollars a year. If you're in a city with decent public transport (and good bike lanes), you could possibly save some cash by going car free.
If you have no other choice than to drive, read the cost saving tips for running a car. Or, check out your state or territory's car club website. For example, the RACV has put together some handy cost guides to help guide you on the real cost of owning a car.
Review your lifestyle
Minor lifestyle changes, like limiting takeaway meals and coffees, can incrementally add up. That might mean drinking the instant coffee at work each morning for a while.
Reduce your nights out and entertainment costs. Start finding some cheaper ways to have fun. If you have friends in the same situation, consider taking it in turns to host dinner parties at home, or movie and games nights.
Cut out things you don't use
A simple way to save is to stop paying for things you don't use or need. Start looking for discounts and cheaper options on things like memberships, subscriptions, utilities and insurance. It's worth taking the time for the longer-term gain.
Set up a savings account and savings plan
Keep track of your finances 
Saving takes dedication and a little planning. Get help with your savings plan by using savings tools. This tool can help you budget, track your spending and set up a realistic savings goal.
Set up a designated account
One great way to ensure you meet your savings goals is to set up a designated 'house deposit' account. This is easy to do using budgeting apps. 
Consider a term deposit
You might also want to consider a term deposit as a saving option to help you reach your savings goal. These savings products offer fixed, competitive interest rates and you can choose a term to suit your needs. 
A term deposit is a type of savings account that allows you to lock away your money for a period with a set interest rate. Having the funds locked away for a period could help you save. But, if you need to access the funds you can request early closure with 31 days' notice. Accessing your funds early may impact the interest you're eligible for. Call us on Ph: 0402 454 467 for more information.
Get all the first home buying assistance you can
First Home Owner Grant
If you're starting out, you might qualify for a First Home Owner Grant (FHOG). How much you get, and the rules and conditions vary from state to territory and can change from time to time.
We've got more information about the FHOG in our First Home Owner Grant story. NAB has a summary of the various schemes (with links to each state/territory's website).
Most states and territories offer grants for newly built homes now rather than established homes. The grant amounts differ depending on your state or territory but range from $10,000 to $15,000 on average.
As of 2016, only the Northern Territory offers grants over $15,000. You can check your state or territory's grant eligibility and amounts on their websites.
Stamp duty concessions
If you're buying your first house, you may also qualify for stamp duty concessions (depending on the state/territory). Since stamp duty can add another 3-5% to the purchase price, this is a real help.
We know that the home loan process can be daunting. When the time comes, don't feel like you have to do it on your own. Call us on Ph: 0402 454 467. 

Source: NAB
Reproduced with permission of National Australia Bank ('NAB'). This article was originally published at https://www.nab.com.au/personal/life-moments/home-property/buy-first-home/deposit-saving
National Australia Bank Limited. ABN 12 004 044 937 AFSL and Australian Credit Licence 230686. The information contained in this article is intended to be of a general nature only. Any advice contained in this article has been prepared without taking into account your objectives, financial situation or needs. Before acting on any advice on this website, NAB recommends that you consider whether it is appropriate for your circumstances.
© 2022 National Australia Bank Limited ("NAB"). All rights reserved.
Important:
Any information provided by the author detailed above is separate and external to our business and our Licensee. Neither our business nor our Licensee takes any responsibility for any action or any service provided by the author. Any links have been provided with permission for information purposes only and will take you to external websites, which are not connected to our company in any way. Note: Our company does not endorse and is not responsible for the accuracy of the contents/information contained within the linked site(s) accessible from this page.