Whether you run a small business or a large enterprise, having a well-planned technology strategy is essential to the growth and ongoing success of your business.
Well thought out technology strategies should not simply provide support for existing operational tasks, they should also proactively plan for future technology needs and contain policy and procedures relating to the implementation of those strategies, when required.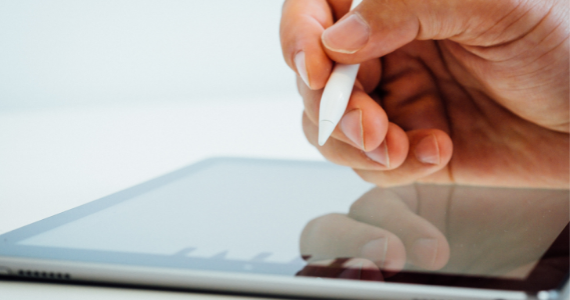 Due to the rate that technology advances, without careful future planning for tech improvements and budget for investment, reliance on reactive technology strategies will only lead to higher maintenance costs, lower productivity and decreased capacity for growth.
In fact, a trans-Tasman study commissioned by MYOB demonstrated that organisations were losing, on average, one and a half days per week, per employee, due to ineffective business and people management solutions.
In addition, a recent report from the Australian Productivity Commission shows that economic growth, per person, over the last decade, has slipped to its lowest level in 60 years. This lack of productivity is largely attributed to under-utilisation of modern technology.
In addition, the mass shift towards cloud business trends after COVID-19 increases risks relating to slow or inadequate technological uptake. This has the potential to cost lagging businesses even more as their competitors make the most of online data storage and security, and technological strategies such as automation, machine learning and AI-powered services.
With all of this in mind, it's important to understand how to correctly plan for technology advancements, formulate correct budgets for the investment and then calculate the ROI on technology spend. Let's break it down.
How to develop a technology strategy
Your technology strategy should be always on and ever-evolving. In order to help you achieve that, here's a six-step cycle you can apply for tech adoption and appraisal.
1. Discover
Like any strategy, you should begin by undertaking some pretty exhaustive research.
You must assess your company needs and gather feedback from every relevant user within the company. This could be done via focus groups, online surveys or face to face interviews.
Solicit information about operational problems facing your company and hear first hand from your team about where the current technology is letting them down.
2. Align
Once you identify your team's needs, it's important to also identify your company's strategic goals and compare the two to ensure alignment or identify any potential issues that could impact tech adoption and utility.
While some technology may help with the way things are running in your business today, if you're planning to change systems or change your company goals — any new technology will need to fit the future plans.
3. Budget
Next, you need to understand your budget.
This can be tricky as technology costs can vary significantly and program capabilities can change so quickly.
A great way to manage costs is by creating a portfolio of your current IT investments and identifying any gaps.
4. Due diligence
Once you understand what you need, look for programs or tech systems that may be able to help you consolidate — using a more capable and advanced program in place of three others.
In addition, ensuring the programs are used correctly, and to their full potential will also ensure systems are as productive as possible.
5. Audit
Once you have a plan and understand your technology needs and costs, it's essential to evaluate your IT on a regular basis, at least annually. This includes evaluating the technology you are using, as well as what technology may be required by the company in the next 12 to 24 months.
6. Look forward
Implementing a policy and procedure guide for staff to make suggestions or requests and encouraging them to outline technology they feel enhances the company's goals is a great way to ensure you're on the right track, but the real key is ensuring you stay updated on any technological developments in the market.
Understand how technology can help you
Staying on top of technological advancements is essential.
Adopting a 'if it's not broken, don't fix it' approach simply doesn't apply to the world of technology and business, you must take an offensive and proactive approach.
This includes keeping up with industry trends and advancements, reading case studies of similar companies using new technology and then considering how technology can be used to increase your productivity across a range of practices, such as those listed below.
Customer Service
In today's competitive world, customer satisfaction and retention is one of the most effective ways to grow your business. It is essential that your systems run as efficiently and as quickly as possible, without any customer inconvenience.
Each company's customer service is different, but it's a good idea to research technology that can help your customers get the information, services or responses they need, quicker and more effectively.
Streamline operations
As technological capabilities advance, there are more and more opportunities to make your operations more efficient.
By understanding technological capabilities and specific industry trends relating to your business, you can help your business run more efficiently, and therefore reduce unnecessary time spent on manual tasks that could be automated.
Competitive advantage
If you're not actively moving forwards in your business, you're going to fall behind those competitors who are. Keeping up with industry trends and advancements will ensure your company remains relevant and competitive.
Long term reliability
Using dated technology, both software and hardware, puts you at risk of breakdown, data loss or cyber attacks.
Upgrading your systems and implementing new strategies can seem expensive, but you must weigh this up with the cost of fixing systems when they inevitably break down or become obsolete.
Scalability
Ensuring your business is prepared for growth is essential.
If you are encouraging growth within your company, you must be planning ahead so that you can accommodate it. Scalable bandwidth preparation means your company is able to adopt or introduce changes to technology in a planned way, avoiding disruptions to your existing operations
Calculating the ROI on technology investments
ROI (return on investment), the textbook term for financial managers and is the accepted metric used when valuing a company's technology. But, unlike some more simple calculations (such as straight up profit from sales of goods), ROI on technology can be calculated using different methodologies.
The best method of calculating ROI is to understand what you expect the benefits and costs to be of your technology investment, and then assess the likelihood of that scenario being correct, and then determine how much wiggle room you have on those plans to still consider the outcome a success.
There are a few ways to start estimating a project's ROI.
Firstly, look at the breadth of technology investment. How many people in your company will benefit from the investment. Will this be used by a few, or by many? Will the investment benefit the company widely, or is it more niche? The greater the number of people's work that is enhanced, helped or made more efficient by the investment, the greater the ROI usually is.

Secondly, look at the repeatability of the investment. How often is this investment going to be used? Is it something that is used in the company daily, or less frequently? The more frequently that the investment is utilised, the greater its ROI.

Finally, you can also look at estimating the cost to your business should you not move ahead with the investment in terms of lost productivity, poor customer experience or other foreseeable impacts to business.
Comparing the breadth and repeatability of an investment doesn't require tricky spreadsheets or crunching endless numbers. The more people in your company who will use the investment, the regularity of that use is a great indicator of how necessary and valuable the investment is.
To add to this, there are two further criteria which can be used to measure ROI.
1. Cost comparison
This is comparing the cost of the task currently undertaken manually with the cost of the technology that will either take over that task, or reduce the human hours required to complete it.
This calculation requires a little more calculator work — but understanding the human cost versus the technological cost will help you understand if the technology will save you money in the long run.
2. Adoption and utilisation
As outlined above, unless your team is able to use the technology to its full potential, then you are at risk of under utilisation of your technology, and becoming part of the 'lost profit' statistic.
The greater potential there is for the technology to be used correctly across the board, the greater its ROI over time.
Weighing up the results
Once you implement the technology, it can be a bit harder to assess the ROI with actual figures, although gathering a wide range of data is essential in order for you to make the best possible calculations.
A common timeline for tech ROI calculation is three years, looking at costs and benefits that are either directly quantifiable or indirect productivity based gains.
If your final calculations yield a lower ROI than you expect, it's also important not to panic, as this can often be the result of breadth and repeatability issues.
Take a second look at your calculations and consider ways you can address the situation. This might include spreading costs out, negotiating new rates, training staff to use programs more efficiently, looking at outsourced solutions or re-examining your numbers to ensure you're not being too conservative.
Overall, planning for technological advancements, setting budgets and then calculating your ROI is not a difficult task, but can seem overwhelming.
Undertaking a structured approach to creating a technology strategy is essential and, when done correctly, will provide the perfect roadmap for supporting the growth of your company.
Source: MYOB October 2021
Reproduced with the permission of MYOB. This article by Renae Smith was originally published at https://www.myob.com/au/blog/how-to-plan-for-ongoing-tech-investment/
Important:
This provides general information and hasn't taken your circumstances into account. It's important to consider your particular circumstances before deciding what's right for you. Although the information is from sources considered reliable, we do not guarantee that it is accurate or complete. You should not rely upon it and should seek qualified advice before making any investment decision. Except where liability under any statute cannot be excluded, we do not accept any liability (whether under contract, tort or otherwise) for any resulting loss or damage of the reader or any other person.
Any information provided by the author detailed above is separate and external to our business and our Licensee. Neither our business nor our Licensee takes any responsibility for any action or any service provided by the author. Any links have been provided with permission for information purposes only and will take you to external websites, which are not connected to our company in any way. Note: Our company does not endorse and is not responsible for the accuracy of the contents/information contained within the linked site(s) accessible from this page.