A personal loan lets you borrow money to pay for something special, like a holiday, car or home renovations. You have to repay it with interest over a fixed term, usually between one and seven years.
Getting the best deal on a personal loan can save you thousands in interest and fees.
Looking for a personal loan to consolidate debt? See debt consolidation and refinancing to find out if this is right for you.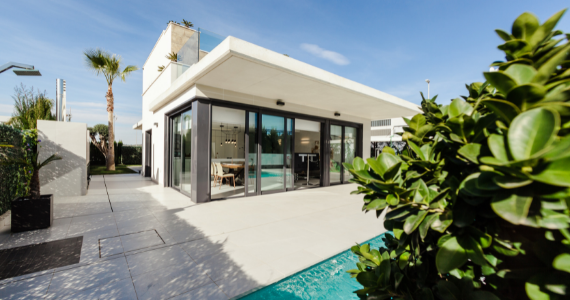 Get the best personal loan for you
Most people shop around before they pick a holiday or buy a car. Shopping around for the right loan can save you thousands in interest and fees.
Fixed or variable interest rate
With a fixed interest rate, your repayments are fixed and won't change over the loan term. You'll know exactly how much will come out of your bank account each month.
With a variable interest rate, your repayments will change if interest rates change. If interest rates rise, your repayments will be higher. If interest rates fall, your repayments will go down.
A loan with a variable interest rate usually has no early exit fee. Work out your loan repayments, and how much you can save by making extra repayments.
The interest rate you get on a personal loan can be different to the advertised interest rate. Your interest rate depends on things like your credit score, income, expenses, and savings.
Secured or unsecured loan
With a secured loan you provide an asset, such as your car, as security for the loan. If you don't pay the loan back on time, the lender can repossess your asset and sell it.
With an unsecured loan, you don't have to provide an asset as security. But the interest rate will be higher, and you may need a loan guarantor. If you fail to pay back the loan, the lender can still take you to court to get back the money you borrowed.
Loan guarantor
Some lenders will give you a lower interest rate if you have a loan guarantor. Before you ask a family member or friend to go guarantor for you, make sure you both understand the risks for a guarantor.
Small personal loans
If you need to borrow up to $3,000 quickly for essentials, like a fridge or car tyres, see if you can get a no or low interest loan. These loans have a low interest rate, no fees and quick approval. 
Compare personal loans
Compare personal loans before you shop for what you want. Find out what you can spend and how much your repayments will be.
Compare these features:
Comparison rate

a single figure of the cost of the loan — includes the interest rate and most fees

make sure you're comparing the same loan amount and term

Interest rate

the rate of interest you'll pay on the amount borrowed

Application fee

the fee when you apply for a loan

Other fees

the monthly service fee

the default fee or missed payment fee

any other fees — read the terms and conditions to find these

Extra repayments

whether you can make extra repayments without paying a fee

Loan use

some loans can only be used for specific things like a buying a car or home renovations

make sure you can use the loan for what you need

Loan term

shorter terms often have lower interest rates

longer terms usually mean lower repayments, but you'll end up paying more interest
Comparison websites can be useful, but they are businesses and may make money through promoted links. They may not cover all your options. See what to keep in mind when using comparison websites.
Paying off your loan
Make sure you have enough in your bank account to make repayments when they're due. If you don't, you'll be charged a missed payment fee.
Preparing a budget is a great way to stay on top of loan repayments. It can also help you plan for extra repayments to pay off the loan faster.
Before you start making extra repayments, check if there's an early exit fee.
Managing loan repayments
If you're having trouble making loan repayments, see how to get debt under control for help on what to do or contact us on Ph: 0402 454 467.
Source: Moneysmart.gov.au
Reproduced with the permission of ASIC's MoneySmart Team. This article was originally published at https://moneysmart.gov.au/loans/personal-loans
Important note: This provides general information and hasn't taken your circumstances into account.  It's important to consider your particular circumstances before deciding what's right for you. Although the information is from sources considered reliable, we do not guarantee that it is accurate or complete. You should not rely upon it and should seek qualified advice before making any investment decision. Except where liability under any statute cannot be excluded, we do not accept any liability (whether under contract, tort or otherwise) for any resulting loss or damage of the reader or any other person.  Past performance is not a reliable guide to future returns.
Important
Any information provided by the author detailed above is separate and external to our business and our Licensee. Neither our business nor our Licensee takes any responsibility for any action or any service provided by the author. Any links have been provided with permission for information purposes only and will take you to external websites, which are not connected to our company in any way. Note: Our company does not endorse and is not responsible for the accuracy of the contents/information contained within the linked site(s) accessible from this page.