Take some of the guesswork out of planning for the future. Work out how much super you'll have when you retire, and if it will be enough to fund the lifestyle you want.
It's never too soon to start planning for a better financial future.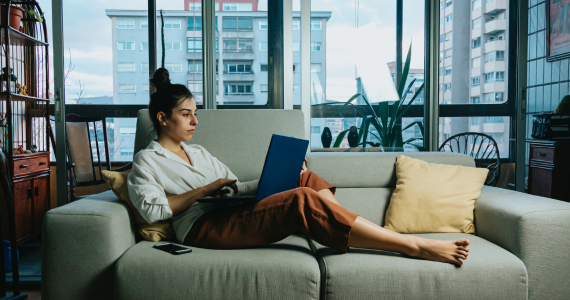 Estimate how much super you'll have
You probably know how much super you have now, but do you know how much you'll have when you retire?
Use the Moneysmart retirement planner to estimate:
how much money you'll have to spend each year once you retire

how fees, investment options and contributions will affect your retirement income
You can also use the planner to test out different scenarios and work out how to grow your super.
Estimate how much super you'll have when you retire.
How much super you'll need when you retire
The amount of super you'll need when you retire depends on:
your big costs in retirement, and

the lifestyle you want
Most people can now expect to live well into their eighties. This means that if you stop working at 65, you'll need retirement income for 20 years or more.
Your big costs in retirement
Think about any big costs that might be part of your retirement plans. For example:
paying off your mortgage

rent

renovating your home

travel

medical costs
The lifestyle you want
There are a few different ways to work out how much super you need for the lifestyle you want in retirement.
If you're close to retiring use the budget planner to estimate how much money you expect to spend when you stop working. 
If you own your own home, a rule of thumb is that you'll need two-thirds (67%) of your pre-retirement income to maintain the same standard of living in retirement.
Some organisations provide information on retirement spending:
Super Consumers Australia has a set of retirement savings targets for people aged 55-59 and 65-69. They estimate how much you'll need based on low, medium and high spending.

The Association of Superannuation Funds of Australia provides an ASFA retirement standard. This estimates how much money you'll need, based on a modest or comfortable lifestyle in retirement. 
Build up your super
Many things contribute to your income in retirement, including investments outside of super and assets such as your home, especially if you downsize.
How much Age Pension you are eligible for also has an impact on how much super you need. 
If you decide it is important to build your super, there are some actions that can make a big difference over time. Think about:
If you don't have as much as you'd like, start taking steps to build up your super to boost your retirement savings.
Throughout your working life, check your super at least annually. Check your fund has the correct personal details and tax file number (TFN). Review your employer's contributions, and your account fees, investment options and insurance. If you're not satisfied or don't understand any details about your fund, call them and ask questions.
If you need financial advice
Planning for your retirement is complex, and everyone's situation is different. Speak to us today about getting personalised advice to help you plan ahead. 
Source:
Reproduced with the permission of ASIC's MoneySmart Team. This article was originally published at https://moneysmart.gov.au/grow-your-super/how-much-super-you-need
Important note: This provides general information and hasn't taken your circumstances into account.  It's important to consider your particular circumstances before deciding what's right for you. Although the information is from sources considered reliable, we do not guarantee that it is accurate or complete. You should not rely upon it and should seek qualified advice before making any investment decision. Except where liability under any statute cannot be excluded, we do not accept any liability (whether under contract, tort or otherwise) for any resulting loss or damage of the reader or any other person.  Past performance is not a reliable guide to future returns.
Important
Any information provided by the author detailed above is separate and external to our business and our Licensee. Neither our business nor our Licensee takes any responsibility for any action or any service provided by the author. Any links have been provided with permission for information purposes only and will take you to external websites, which are not connected to our company in any way. Note: Our company does not endorse and is not responsible for the accuracy of the contents/information contained within the linked site(s) accessible from this page.