You're nearly there. After a lifetime of toil – of digging, building, thinking, manufacturing, planting, helping and nurturing – it's time for you to enjoy your Golden Years. If you're an Australian resident, you're entitled to an age pension and a Seniors Card. Here's what you need to do next.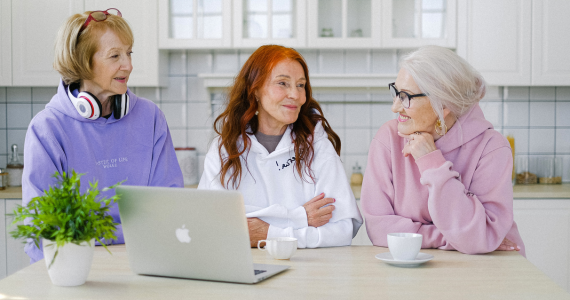 Age Pension Eligibility
To claim the age pension you must meet certain criteria.
Age requirements
With a couple of exceptions—see the Centrelink page for more—you must be 65.

From July 1, 2019, the qualifying age for the pension increased to 66. It'll then go up by six months every two years until it reaches 67 on July 1, 2023.
Income test
You can earn up to $174 a fortnight (or $308 as a couple) without any reduction to your payment.

If you earn more than this, your pension will be reduced by 50c for each extra dollar you earn.

Again, there are variations and exceptions to this such as the income test for Transitional Rate pensioners. Check Centrelink for more details.
Assets test
Your assets—your business, your super investments, your cars and boats and caravans etc.—can affect your eligibility for the pension. Note your principal home is excluded.

This is pretty detailed stuff—it's best you work through Centrelink's exhaustive list.
Residency requirements
You must meet the following residency requirements.
You must be an Australian resident when you lodge your claim and be physically present in the country when you do so.

You also need to have been an Australian resident for 10 years straight, or for a number of periods that exceed 10 years (with one of these being five years or more).

There are some exceptions, for example if you are a refugee or former refugee. Centrelink has the details.
Australia also has reciprocal pension agreements with 29 other countries which might help you if you haven't met all the requirements above.
Claiming the Pension 
Centrelink's website has all the information you need. It's straightforward and well-organised. You can:
submit your claim online

call Centrelink on 13 23 00 (Monday to Friday, 8:00am to 5:00pm AEST/AEDT) for a claim pack

pick up one up from your nearest service centre.
You can submit your claim up to 13 weeks before you are eligible for the pension.
Seniors card 
You may also be eligible for a Seniors card.
Each state and territory has its own scheme—and each offers its own mix of transport concessions and discounts. There are various reciprocal arrangements in place so you can use your card when you're interstate.
To be eligible, you must be a resident of a state or territory, be 60 years or over, and not work more than a set number of hours per week in paid work.
Commonwealth Seniors Health Card 
Once you reach age pension age, you qualify for a Commonwealth Seniors Health Card. This offers discounts on prescription medicines and other services including bulk billed GP appointments, out-of-hospital medical expenses, and concessional rail travel on epic Great Southern Rail services (eg. The Indian Pacific, The Ghan and The Overland).
The card is subject to an income test. You must have an annual adjusted taxable income of less than:
$54,929 for singles

$87,884 for combined couples

$109,858 for combined couples separated due to ill health, or when one partner is in prison.
This limit's increased by $639.60 for each dependent child you might care for.
For more info check out the Commonwealth Seniors Health Card page on Centrelink's website.
Source: NAB
Reproduced with permission of National Australia Bank ('NAB'). This article was originally published at https://www.nab.com.au/personal/life-moments/work/plan-retirement/age-pension
National Australia Bank Limited. ABN 12 004 044 937 AFSL and Australian Credit Licence 230686. The information contained in this article is intended to be of a general nature only. Any advice contained in this article has been prepared without taking into account your objectives, financial situation or needs. Before acting on any advice on this website, NAB recommends that you consider whether it is appropriate for your circumstances.
© 2022 National Australia Bank Limited ("NAB"). All rights reserved.
Important:
Any information provided by the author detailed above is separate and external to our business and our Licensee. Neither our business nor our Licensee takes any responsibility for any action or any service provided by the author. Any links have been provided with permission for information purposes only and will take you to external websites, which are not connected to our company in any way. Note: Our company does not endorse and is not responsible for the accuracy of the contents/information contained within the linked site(s) accessible from this page.