A redraw facility allows you to make overpayments on your home loan. It also gives you peace of mind knowing that, if you're faced with an unexpected expense, you can redraw the extra payments.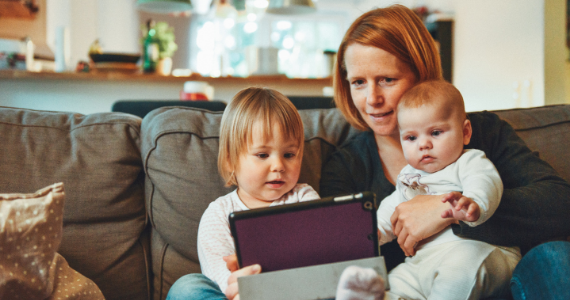 How a redraw works
You can make extra deposits by increasing the amount of your regular payments. You can also deposit the occasional lump sums – a bonus or tax return, for example. These will reduce the balance of your loan and the amount of interest you pay.
If your financial circumstances change or you have an unexpected expense, you can withdraw the extra payments rather than applying for a separate loan. The interest on your home loan may be lower than on other types of credit. So this may cost less than using a credit card or personal loan.
Redrawing to invest
Have you been making extra payments into a redraw facility for a while? You might consider redrawing to invest in shares or to finance a property investment.
One important consideration is the impact this would have on your overall payments.
If you borrow to invest you might be able to claim a tax deduction for the interest on the loan. This could be possible so long as you expect it to produce assessable income. It's important to talk to a financial adviser before you make this kind of decision.
Look out for limitations
Redraw facilities are most commonly associated with a variable-rate loan. If you have a fixed-rate loan, a redraw facility might be an option once you've reached the end of the fixed-rate period. The end of the fixed-rate period is when the rate becomes variable.
In most cases, redraw is also not available for construction loans.
Some lenders set a minimum amount for withdrawal – usually $500 – while others allow you to redraw small amounts.
Some charge a fee for each withdrawal, either from the outset or after you've made a certain number. Some cap the number of withdrawals each year.
These are important considerations, but if you're committed to paying off your home loan faster, you should aim to limit redraws where possible.
You must also remember that when you've completed a redraw, your regular repayment will be the same however the interest will increase.
Questions to ask about a loan with redraw facilities
What are the terms and conditions? Do they meet your needs?

Will you be charged for redraws?

How can you access the money you want to redraw? Do you have to visit a branch or can you use a debit card, online banking or a mobile app?

Is the interest rate higher on a loan with a redraw facility? If so, does this offset the potential benefits?
Have confidence in your future with help from a financial adviser. Call us today on Ph: 0402 454 467. 
Source: NAB
Reproduced with permission of National Australia Bank ('NAB'). This article was originally published at https://www.nab.com.au/personal/life-moments/home-property/pay-off-home-loan/redraw-basics
National Australia Bank Limited. ABN 12 004 044 937 AFSL and Australian Credit Licence 230686. The information contained in this article is intended to be of a general nature only. Any advice contained in this article has been prepared without taking into account your objectives, financial situation or needs. Before acting on any advice on this website, NAB recommends that you consider whether it is appropriate for your circumstances.
© 2021 National Australia Bank Limited ("NAB"). All rights reserved.
Important:
Any information provided by the author detailed above is separate and external to our business and our Licensee. Neither our business nor our Licensee takes any responsibility for any action or any service provided by the author. Any links have been provided with permission for information purposes only and will take you to external websites, which are not connected to our company in any way. Note: Our company does not endorse and is not responsible for the accuracy of the contents/information contained within the linked site(s) accessible from this page.