When looking into the financial elements associated with planning for aged care, there is a lot of information out there which can be confusing. With this in mind, it's important to have your questions answered by those who are experts in finance specialising in the aged care industry. These experts will look at your unique situation and advise you on your options. Things to consider may be superannuation, pension, existing assets and liabilities, banking, investments as well as Centrelink benefits which you may be eligible to receive.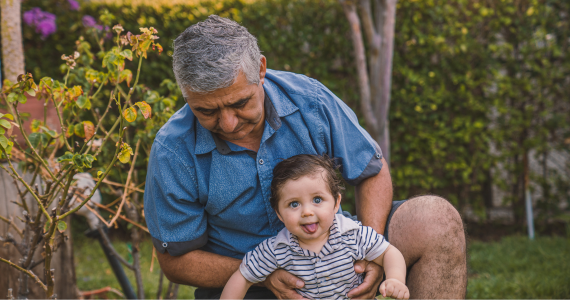 Looking into the fees and charges associated with aged care can get quite complex and as such it is advisable to seek advice from professionals within the industry. These fees and charges are regulated by the Government. The amount of which you are likely to pay will vary and is unique for everyone. Some fees are the same for all residents and some can be based on your income. Whether you're on a pension and the type of pension it is can also impact on the amount you will be required to pay.
There are two main areas of fees associated with moving into residential aged care; daily and income tested fees. A facility will also require either an accommodation bond for low care or an accommodation charge for high care residents.
Home care packages require a set daily contribution fee which is regulated by the Government. The only addition to this fee will depend on your income and is determined by the service provider following guidelines set by the Government.
Residential aged care facility costs
There are two main areas of fees for consideration in residential aged care. Firstly, the daily care fee is a contribution to your daily living costs such as nursing and personal care, living expenses, meals, linen and laundry, heating and cooling.
In addition to a daily care fee residents may be asked to pay a daily income tested fee. Centrelink or the Department of Veterans Affairs bases this fee on an income assessment. If you are a full pensioner you will not have to pay an income tested fee. Part-pensioners and blind pensioners are usually required to pay this fee, depending on circumstances such as the level of care required, and any dependent children. These circumstances in addition to your income will be taken into account if you are a non-pensioner.
Secondly, an accommodation payment in the form of either a RAD or a DAP will need to be considered.
A RAD can be paid as a lump or regular periodic payment (DAP), which you will be required to pay if your assets exceed a set amount outlined by the Government. The amount of your RAD will be decided by the aged care facility you enter into.
The Government requires that residents be left with a certain amount of assets once the RAD is paid, the RAD is refunded when the resident leaves the facility minus the retention rate. The retention rate is a set amount which is paid every month for a certain amount of years, every year after this time (for example, after 5 years) no retention rate is withheld.
Since the exact amount for fees, RAD/DAP and asset requirements can change at any time, it is best to contact the aged care home directly for current rates and fees.
An accommodation charge on the other hand is a set amount per day for high care residents to pay if their assets are over a certain amount. If the resident's assets are between certain amounts they will pay a lower fee. If the resident has assets under a certain amount they do not have to pay this charge, the Government will subsidise it, they will just have to pay the daily care fee and the daily income tested fee depending on their income.
Home care packages (Level 1 – 4) pricing structure
The pricing structure for Home Care Packages are set, regulated and funded by the Government. Fees charged for Home Care Packages vary between levels.
There are currently four levels of Home Care Packages:
The amount of funding you recieve will depend on which Home Care Package level you have been approved for. This is determent by undergoing an ACAT Assessment. The maximum government contribution for Home Care Packages increases each year. The individual amount that will be paid to you will depend on whether you are asked to pay an income-tested care fee.
You do have the option to top up this funding by paying for some home care services out of your own pocket. 
Just remember, it is always important to seek advice from a financial advisor who will be able to look at your particular requirements and financial position and advice on what costs are involved.
Source: This article was originally published on https://agedcareonline.com.au/support-services/aged-care-financial-planning.
Important:
This provides general information and hasn't taken your circumstances into account. It's important to consider your particular circumstances before deciding what's right for you. Although the information is from sources considered reliable, we do not guarantee that it is accurate or complete. You should not rely upon it and should seek qualified advice before making any investment decision. Except where liability under any statute cannot be excluded, we do not accept any liability (whether under contract, tort or otherwise) for any resulting loss or damage of the reader or any other person.
Any information provided by the author detailed above is separate and external to our business and our Licensee. Neither our business nor our Licensee takes any responsibility for any action or any service provided by the author. Any links have been provided with permission for information purposes only and will take you to external websites, which are not connected to our company in any way. Note: Our company does not endorse and is not responsible for the accuracy of the contents/information contained within the linked site(s) accessible from this page.