If you want a shortcut to a financially healthy business, know that it begins with two key points – organisation and education. It's a challenging task for anyone, especially small business owners. 
However, it isn't impossible, and there are several ways you can apply those points. The last year has been a challenge for everyone, and it's important that you know how to dig your way out of difficult times. You can't do that unless your business is financially healthy.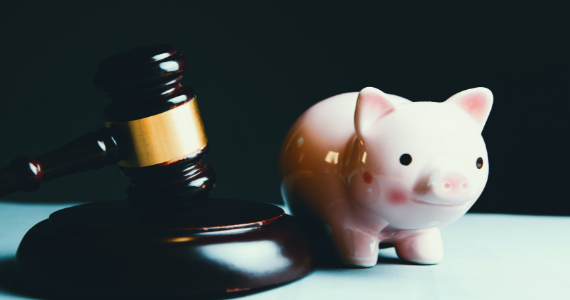 5 tips to move towards financial health
1. The numbers
Every line on your books is important so you need to know them all. What's your revenue, what are your expenses, what does your payroll look like, what about overhead, assets, liabilities, equity, and costs of goods?

If it's in the books then it's worth knowing, and it's the key to laying a strong foundation for a financially healthy business. It's worth highlighting that you need a comprehensive bookkeeping system to ensure you do know your numbers. 
2. Billing
Consistency is vital, and billing is something that you cannot afford to overlook. The longer it takes you to invoice your clients and customers, the longer it takes to receive payment. Like every best practice, you need a process. 
You need an invoicing plan that will make life easy, and if you know you hate manual invoicing or you're guilty of letting it fall by the wayside, then look into software that will do the heavy lifting for you. It's worth the investment if it can handle recurring invoices and save time. 
3. Obligations
This point goes hand in hand with consistent billing. The reason you need to be consistent with billing? It is to ensure you receive payments on time so that you can meet all of your financial obligations. When you get one weak link, it can disrupt the entire chain, and if you make late payments, you get hit with fees. 
Paying your bills is a priority, whether it's rent or mortgage payments, payroll, utilities, credit cards and loan repayments, vendor bills, and tax payments. Payroll is more than a financial obligation, people's lives depend on you paying them on time, and there are laws for you to follow as well. Don't forget to make a note of it in the books as soon as you take care of it. 
4. Emergency funds
Experts suggest individuals should have six months' salary saved for emergencies, and businesses are no different. Nobody predicted COVID upending the world the way it did, and you can't predict global events, but you can prepare. 
A loan will take time, even if it's from a friend or family member. Start socking away money now. Start with at least three months of expenses, but a year is even better. When you need the cash injection you'll have funds standing by. 
Succession planning falls under this umbrella. If something happens to you, you need a plan in place for who will lead the business. It might sound morbid, but you have invested so much time and energy into this business so, you need to take steps to protect your legacy. 
5. Separate accounts
The biggest mistake small business owners make is failing to separate funds. Your personal funds likely had a big hand in creating your business. However, you need to separate your personal and business funds fast. If the money is mixed in together, it will be far more difficult to keep track of accounting. 
Looking back at point one, the most important part of building a financially healthy business is knowing your numbers. So, why would you make life so much harder for yourself? 
You need a business bank account as soon as possible. Additionally, open a business savings fund and credit card. When dealing with business purchases, you need to use business funds to cover the expense. If you're paying staff, it comes from the company account. This ensures you have a clear record of where the money is coming from and where it's going. 
Having business accounts also ensures your business has credit which will help ease the way for purchasing property if and when the time comes!  
Business ownership is as exciting as it is overwhelming, but often, small business owners make it more difficult for themselves than necessary. If you start with strong financial decisions, you lay a strong foundation for a financially healthy business. 
If you'd like to discuss your business finances, call us today on Ph: 0402 454 467. 
Source: Flying Solo January 2022
This article by Nick Brogden is reproduced with the permission of Flying Solo – Australia's micro business community. Find out more and join over 100K others https://www.flyingsolo.com.au/join.


Important: This provides general information and hasn't taken your circumstances into account. It's important to consider your particular circumstances before deciding what's right for you. Any information provided by the author detailed above is separate and external to our business and our Licensee. Neither our business, nor our Licensee take any responsibility for any action or any service provided by the author. Any links have been provided with permission for information purposes only and will take you to external websites, which are not connected to our company in any way. Note: Our company does not endorse and is not responsible for the accuracy of the contents/information contained within the linked site(s) ac www.flyingsolo.com.au